South Africa

Baseball Road Trip
Our schedule of games and sightseeing!
| | |
| --- | --- |
| Thursday | Leave the USA on the airline of your choice! |
| Friday | Arrived in Johannesburg. |
| Saturday | A full day of sightseeing including the Gold Reef City Museum, the Apartheid Museum and the Voortrekker Monument. |
| Sunday | Doubleheader versus Gauteng teams at Benoni Stadium. |
| Monday | Traveled to Kruger National Park, checked into the our Lodge and headed off for our first safari sunset excursion. |
| Tuesday | Kruger National Park Safari Tour for a second full day! |
| Wednesday | Left Kruger National Park and fly to Cape Town (flight was included). From airport headed off to the West Coast Ostrich Farm. Checked into our hotel, then played evening Game #3. |
| Thursday | Cape Town City Tour, car cable visit to Table Mountain and dining at the V&A Waterfront. |
| Friday | Full day tour of the Cape Peninsula including a nautical charter boat, Boulder Beach, Cape Point and a funicular ride. |
| Saturday | A full day excursion to wine country after a beautiful ride through the countryside where you'll drink and eat and drink (more) your cares away. |
| Sunday | Played a doubleheader games #4 and #5 with hangovers which I think is their plan. |
| Monday | Leave for the USA as true international baseball stars! |
We played in Johannesburg and Cape Town, But took a photo safari to Kruger National Park along the way.
Our first day started with a trip to Pretoria where we visited the Union Buildings, the official government buildings of South Africa. This is where Nelson Mandela gave his famous unification speech.
We spent the rest of the day touring many of the historical sites in the Johannesburg area including the Voortrekker Monument. This massive granite building commemorates the Voortrekkers who left the Cape Colony between 1835 and 1854.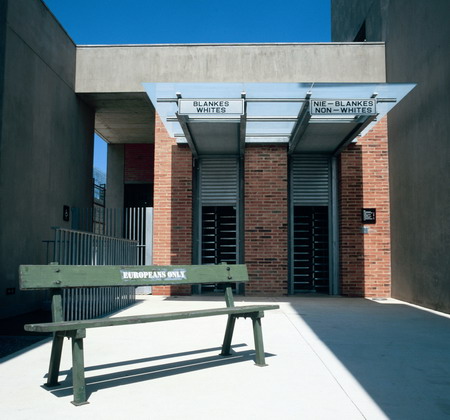 Apartheid Museum is dedicated to illustrating the history of apartheid and the history of South Africa. The museum communicates this through dark images, sounds and atmosphere prevalent in that troubled era.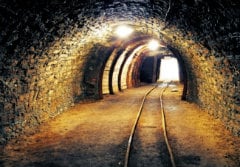 The brave ones in our group took a tour of the The Gold Reef City Mine where we descended into the depths of the earth to explore South Africa's mining history.
Game 1 versus the Benoni All Stars. We who are about to die salute you. Meanwhile the opposing team strategizes how they will divvy up our women.
Zim is welcomed to South Africa while Billy Ramsey thinks about going yard.
Game 1 action in South Africa and a view of some of the fans making a day of it at the Benoni Club Stadium.
It was a beautiful day for baseball and the fields were full sized. After the game, we had time for a joint teams photo.
After a break for lunch, game 2 started against the Benoni Baseball Boys. The fans packed the stands and the crowd was standing room only.
After a hard fought contest, who got together for a group team photo.
Alan Forrest (the A on his t shirt is either for Alan or the Angels) and Bradley White organized all of our games in South Africa including this great post game barbecue.
This one is self explanatory.
After our weekend series, we headed to see hundreds of animals on our Kruger National Park Photo Safari!
On our first day in Kruger National Park, we went on a sunset safari encountering rhinos, elephants, giraffes, hyenas, hippos, impalas and zebras.
Day two was spent traveling across Kruger where we were lucky enough to see a leopard, run across a herd of elephants, and find some beached hippos among other animals.
But the action proved too much for one older player who slept through the safari even though he was wearing the official Baseball International Safari Hat available for thousands of dollars on EBay.
An aerial view of Cape Town where we flew after spending two days at Kruger.
After leaving Kruger National Park for Cape Town, we visited an ostrich farm for lunch (yes, we ate ostrich) before touring the farm. Of course there's always one guy who wants turtle soup.
Players had the chance to meet a variety of ostriches, though rides were not available.
Hey, we said rides weren't available! Let's make sure the cops don't see this on he internet.
Game 3 was a barn burner that ended in a tie due to darkness. Not exactly a pitchers duel, but both teams came out as winners.
Our group photo was followed by another great barbecue by our hosts. If you like meat, this was the trip to be on as our post game barbecues were great.
We visited Table Mountain, but due to high winds the cable car to the top was closed for several days.
In Cape Town had lunch at the fabulous downtown V&A Waterfront

A scenic view of Table Mountain overlooking the V&A Waterfront.
At scenic Hout Bay, a lively coastal town, we took an cruise out to see the seal colony.
The view from our restaurant atop Cape Point and overlooking the Cape of Good Hope. Cape Point is a promontory at the southeast corner of the Cape Peninsula. All these capes and we didn't see one caped crusader.
Our last stop of the day was to the Boulder Penguin Colony nestled in a sheltered cove between Simon's Town and Cape point. Here we were able to see a striving colony of African penguins, an endangered species.

Our first stop of the day was to a Cheetah Outreach sanctuary established to protect these endangered cats and educate the public on their plight.




We stopped in wine country for a wine sampling followed by lunch where Zim learned the hard way that the last guy at the table gets the group's check.




The Drakenstein Lion Park is an internationally acclaimed sanctuary for captive borne lions. The Park rescues lions from around the world.




The Park is also home to several rare white lions. The sanctuary's lions are provided with a lifetime home.




The Lion Park also had Bengal tigers from India donated by a zoo that had to close.




Our final day doubleheader was rained who, but making lemonade from lemons, we played the South Africans in a wiffle ball doubleheader.




Game 2 action with world class speed demon Keith Alexander leading off room 3rd.




The players all lined up for the obligatory group photo shoot.




At the end of the baseball program, our generous hosts gave each player a commemorative gift in appreciation for their coming all the way to South Africa to play international baseball.




We were also presented with a handmade remembrance of our trip as a souvenir of our South African baseball adventure.




Yes, you might have missed all of this but there's still time to sign up for a future trip and become an international baseball player. I hear that all 12 spots on the North Korea trip are still available.



Lead by Mrs Dave Kelpin (red skirt in front row), fans in the Zulu Nation were excited to hear the news that we might be playing there in the future.

But Dave was never quite the same after spending the night with the witch doctor's daughter.